Seven acrobats push their physical limits without reserve; this performance is simultaneously raw, frantic and delicate. Supported by driving live percussion and presented so intimately that you can feel the heat, hear every breath, and be immersed in every moment.
A Simple Space evokes real responses in audiences, something visceral rather than cerebral. Instead of fine-tuning the performance with makeup, lighting and contrived theatrical overlay, the cast have deliberately gone the opposite way. The audience is brought in close to surround the stripped back stage. In that space the acrobats are pushed to the physical limit, breaking down their usual guards and introducing the reality of failure and weakness. With nothing left to hide behind personal narratives come through naturally. This honesty is the essence behind A Simple Space.
Credits
Directors: Triton Tunis-Mitchell, Jascha Boyce, Lachlan Binns, Jacob Randell, Martin Schreiber
Composer: Elliot Zoerner – Find the soundtrack here
Current Ensemble: Alyssa Moore, Annalise Moore, Axel Osborne, Jackson Manson, Jacob Randell, Kevin Beverley, Lachlan Harper, Nick Martyn
Show Information
Show Duration: 60 minutes
Minimum stage size: 4 m wide x 6.5 m deep with 6 m overhead clearance. (Audience wraps around front and sides)
Complete description, touring budget, and technical specifications supplied on request.

This project has been assisted by the Australian Government through the Australia Council.
Reviews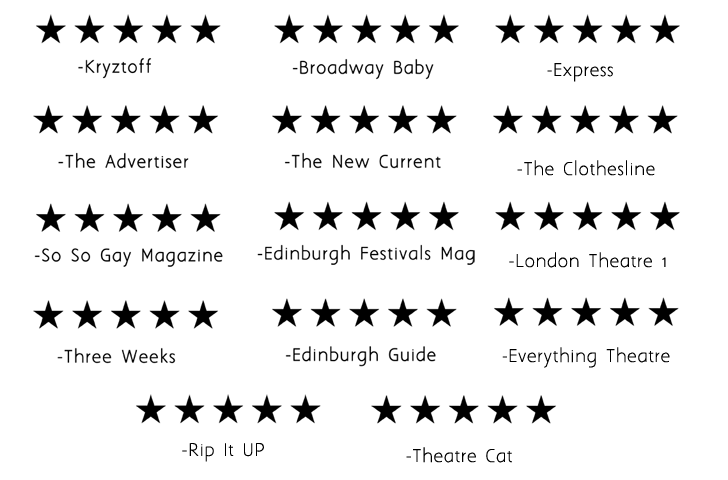 Touring History
Tai Kwun – Centre for Heritage and Arts

- Hong Kong

Centre Culturel Mamer

- Mamer, Luxembourg

Théâtre du Vellein

- Villefontaine, France

Centre Charlie Chaplin

- Vaulx en Velin, France

Le Théâtre

- Cusset, France

Les Fuseaux

- Saint Dizier, France

Cité de la Musique et de la Danse

- Soissons, France

Centre Juliobona

- Lillebonne, France

Théâtre La Colonne

- Miramas, France

Théâtre de Nîmes

- Nîmes, France

Theatre de Grasse

- Grasse, France

La Closerie

- Saumur, France

La Filature

- Mulhouse, France

Le Pin Galant

- Mérignac, France

Lost Lands Festival

- Melbourne, Australia

Barangaroo Acrobat's Academy

- Sydney, Australia

Bølgen Kulturhus

- Bølgen, Norway

Nøtterøy Kulturhus

- Nøtterøy Norway

Bærum Kulturhus

- Sandvika, Norway

New Circus Weekend

- Vilnius, Lithuania

Mikhail Chekhov Riga Russian Theatre

- Riga, Latvia

Wellington Arts & Sculpture Festival

- Wellington, NSW, Australia

Freedom Festival

- Hull, UK

Breckenridge Creative Arts

- Breckenridge, Colorado, USA

Theaters Tilburg

- Tilburg, Netherlands

Leidse Schouwburg

- Leiden, Netherlands

Schouwburg Ogterop

- Meppel, Netherlands

Theater De Veste

- Delft, Netherlands

Hardenberg, Netherlands

De Oosterpoort

- Groningen, Netherlands

Schouwburg De Lawei

- Drachten, Netherlands

Stadsschouwburg Utrecht

- Netherlands

Leu Tempo Festival

- Reunion Islands

Parktheater

- Eindhoven, Netherlands

Theater aan de Parade

- Hergotenbosch, Netherlands

Circusstad

- Rotterdam, Netherlands

Accademia Teatro Dimitri

- Versico, Switzerland

Catapult Festival

- Bathurst, Australia

Adelaide Fringe Festival

- Adelaide, Australia

Fringe World

- Perth, Australia

Arts Centre Melbourne

- Melbourne, Australia
Tasmanian Circus Festival

- Tasmanian, Australia

Adelaide Fringe Festival

- Adelaide, Australia

Edinburgh Fringe Festival

- Edinburgh, Scotland
Adelaide Fringe Festival

- Adelaide, Australia

HOOPLA Festival

- Sydney, Australia

Udderbelly festival

- London, UK

SPOLETO Festival

- Charleston, USA

Ruhrfestspiele

- Recklinghausen, Germany

Harare International Festival of Arts

- Harare, Zimbabwe

Montreal Completement Cirque

- Montreal, Canada

Edinburgh Fringe Festival

- Edinburgh, Scotland

BALTOPPEN Live

- Ballerup, Denmark

HiSeoul Festival

- Seoul, South Korea

Freespace Festival

- Hong Kong
Sydney Festival

- Sydney, Australia

Adelaide Fringe Festival

- Adelaide, Australia

Vara Konserthus

- Vara, Sweden

Stora Teatern

- Gothenburg, Sweden

Fabrik

- Potsdam, Germany

Polo Circo

- Buenos Aires, Argentina

Udderbelly Festival

- London, UK

Mullumbimby Circus Festival

- Mullumbimby, Australia

Charles Luney Auditorium

- Christchurch, New Zealand

Irvine Barclay Theatre

- Irvine, CA, USA

The Cultch

- Vancouver, Canada

Linköping Konsert & Kongress

- Linköping, Sweden

Eskilstuna Teater

- Eskilstuna, Sweden

Skövde Kulturhus

- Skövde, Sweden

Falköpings Stadsteater

- Falköping, Sweden

Malmö Live Konserthus

- Malmö, Sweden

Växjö Konserthus

- Växjö, Sweden

Stewart Theatre

- Raleigh, NC, USA

Lake Placid Centre for Performing Arts

- Lake Placid, NY, USA

Weis Centre for Performing Arts

- Lewisburg, PA, USA

Blackrock Centre for the Arts

- Germantown, MD, USA

TRAFO

- Budapest, Hungary

Fabrik

- Potsdam, Germany

Nolia city Konferens

- Piteå, Sweden

Folkets Hus

- Umeå, Sweden

Storsjöteatern

- Östersund, Sweden

Karlshamns Stadsteater

- Karlshamns, Sweden

Södra Teatern

- Stockholm, Sweden
Udderbelly Festival

- Hong Kong

Adelaide Fringe Festival

- Australia

CENART

- Mexico City, Mexico

Australia now Festival

- Sao Paolo, Brazil

Parque de la Reserva

- Lima, Peru

Polo Circo

- Buenos Aires, Argentina

Perplx Festival

- Kortrijk, Belgium

Glastonbury Festival

- Glastonbury, England

Xintiandi Fringe Festival

- Shanghai, China

Galway International Arts Festival

- Galway, Ireland

Milton Keynes International Festival

- Milton Keynes, England

Tollwood Summer Festival

- Munich, Germany

Festival Des 7

- Collines, France

Edinburgh Fringe Festival

- Edinburgh, Scotland

Freudenhaus

- Lustenau, Austria

Theaterspektakel

- Zurich, Switzerland

Shepherdstown University

- Shepherdstown, WV, USA

Blackrock Center For The Arts

- Germantown, MD, USA

Guarancini Performing Arts Center

- Vineland, NJ, USA

Modlin Center For The Arts

- Richmond, VA, USA

Ringling International Arts Festival

- Sarasota, FL, USA

Inside, Outside, Upside Down Circus Festival

- Fayetteville, AR, USA

Centaur Theatre

- Montreal, Canada

Frostburg State University

- Frostburg, MD, USA

Mercyhurst University Erie

- Erie, PA, USA

August Wilson Theater Pittsburgh

- Pittsburgh, PA, USA

Slippery Rock University

- Slippery Rock, PA, USA

Zoellner Arts Center

- Bethlehem, PA, USA

Winterfest

- Salzburg, Austria
Circusfestival

- Leuven, Belgium

Sibiu International Theatre Festival

- Sibiu, Romania

Autostadt Summer Festival

- Wolfsburg, Germany

Colours International Dance Festival

- Stuttgart, Germany

Les Nuits De Fourvière

- Lyon, France

George Town Festival

- George Town, Malaysia

Capital Americana de la Cultura

- Mérida, Mexico

Teatro Circo Price

- Madrid, Spain

Teatro Circo Murcia

- Murcia, Spain

EPIC du domaine d'O

- Montpellier, France

Space Jean Paul Maurric

- Le Revest-les-Eaux, France

Cultuurhuis De Warande

- Turnhout, Belgium

Cultuurcentrum Zwaneberg

- Heist-op-den-Berg, Belgium

De Spil Cultuurcentrum

- Roeselare, Belgium

Cultuurcentrum

- Blankenberge, Belgium

Cultureel Centrum Ter Vesten

- Beveren, Belgium

Theater op de Markt

- Genk, Belgium

Cirque Noël

- Graz, Austria

Theaterhaus Stuttgart

- Stuttgart, Germany

MA Scene Nationale

- Montbéliard, France

Kulturzentrum Tollhaus

- Karlsruhe, Germany
Quick Center for the Arts

- Fairfield, CT, USA

Stockbridge Theatre

- Derry, NH, USA

IPAY Showcase

- Philadelphia PA, USA

Booth Playhouse

- Charlotte NC, USA

Diana Wortham Theatre

- Asheville, NC, USA

UGA Performing Arts Center

- Athens, GA, USA

Capitol Center for the Arts

- Concord, NH, USA

New Victory Theatre

- New York, NY, USA

Underbelly Festival Southbank

- London, UK

Cirk-UFF

- Trutnov, Czech Republic

Festival Cultural De Mayo

- Guadalajara, Mexico

Norfolk & Norwich Festival

- Norwich UK

Teatro de la Ciudad Esperanza Iris

- Mexico City

La Strada Graz

- Graz, Austria

Festival Vaudeville Rendez-Vous

- Guimarães, Portugal

Festival Vaudeville Rendez-Vous

- Barcelos, Portugal

Olala Festival

- Lienz, Austria

Cirk Aalst

- Aalst, Belgium

Freudenhaus

- Lustenau, Germany

Sziget Festival

- Budapest, Hungary

Theaterhaus

- Stuttgart, Germany

Ulsan Promenade Festival

- Seoul, South Korea

Theater De Spiegel

- Zwolle, Netherlands

House Of Culture

- Plovdiv, Bulgaria

Art Space for Kids

- Shanghai, China

Cultuurcentrum Ter Dilft

- Bornem, Belgium

Westrand - Theater Hall

- Dilbeek, Belgium

Reithalle Basel

- Basel, Switzerland

The Playhouse | Theater hall

- Helmond, Belgium

CC Diest

- Diest, Belgium

UiT in Vlaanderen

- Waregem, Belgium

Wilminktheater

- Enschede, Netherlands

Léon Curral Hall - Great Hall

- Sallanches, France

Key City Theatre

- Cranbrook, BC, Canada

La Machinerie

- Vénissieux, France

Salle Camille Saint Saëns

- Courbevoie, France

La lanterne

- Rambouillet, France

Théâtre du Parc

- Andrézieux Bouthéon, France

La 2deuche

- Lempdes, France

Espace 1789 X2

- Saint Ouen, France

Salle André Malraux

- Sarcelles, France

De Grote Post cultural center

- Oostende, Belgium
Perth Fringe

- Perth, Australia

Harbourfront Theatre

- Summerside, PE, Canada

Womadelaide

- Adelaide, Australia

Adelaide Fringe

- Adelaide, Australia
Queen's Theatre

- Adelaide, Australia

Jatka 78

- Prague, Czech Republic

Theaterhaus

- Stuttgart, Germany

Festspielhaus

- St.Pölten, Austria

Alte Reithalle

- Aarau, Germany

Fabrik

- Potsdam, Germany
Grand Quevilly, France

Tollhaus

- Karlsruhe, Germany

Mount Gambier Showgrounds

- Mount Gambier, Australia

Espace Saint-Exupéry

- Franconville, France

Tollhaus

- Karlsruhe, Germany

Burra Town Hall

- Burra, Australia

Keith War Memorial Sports Centre

- Keith, Australia

Harmony Day Wish Festival

- Naracoorte, Australia

La Rampe Ponatiere

- Échirolles, France

TANDEM National Scene

- Arras, France

Saint-Genis-Pouilly, France

June 11 - 12

The Reykjavik City Theatre

- Reykjavík, Iceland

July 15

Alicante, Spain

July 29 - 31

Internationales Straßentheaterfestival

- Ludwigshafen, Germany

August 10 - 13

Festival Cirque au Sommet

- Crans-Montana, Switzerland

September 3 - 4

Superbloom Festival

- Munich, Germany

November 17 - 18

Alt Reithalle

- Aarau, Switzerland

November 20

Maison des Arts et de la Culture

- Epinay-sous-Sénart, France

November 22

Sémaphore

- Cébazat, France

November 24

C³ - Le Cube

- Douvres-la-Délivrande, France

November 26 - 27

Equinoxe

- Chateauroux, France

November 29

Centre culturel l'Orangerie

- Roissy-en-France, France

November 30

Théâtre de l'hôtel de ville

- Saint-Barthélemy-d'Anjou, France

December 2 - 3

Salle Jacques Brel

- Beauvais, France

December 5 - 6

Espace Lino Ventura

- Garges-lès-Gonesse, France

December 7

Espace Jacques Brel

- Gonesse, France

December 8

Espace Germinal

- Fosses, France

December 9 - 10

Le Figuier Blanc

- Argenteuil, France

December 13 - 14

Le Théâtre, scène nationale de Mâcon

- Mâcon, France

December 15 - 16

Théâtre de Villefranche

- Villefranche-sur-Saône, France

December 18

Espace Michel Croz – EMC2

- Chamonix, France
January 3 - 10

Chamäleon Theatre

- Berlin, Germany

February 25 - 28

FOCASA Circus Festival

- Tianan, Taiwan

April 11

Brigham Young University, Harris Fine Arts Center

- Provo, UT

April 14

Holland Center at Omaha PAC

- Omaha, NE

April 15

Luther College: Center for Faith and Life, Main Hall

- Decorah, IA

April 18 - 21

Comstock Community Auditorium

- Kalamazoo, MI

April 26 - 27

The Music Center at Strathmore

- North Bethesda, MD

April 28 - 29

Halbritter Center for the Performing Arts

- Huntingdon, PA

May 5

ALOFT Circus Arts

- Chicago, IL

May 6

Overture Center for the Arts

- Madison, WI

May 11 - 14

Ottawa Childrens Festival

- Ottawa, ON

May 20 - 26

Harbourfront Centre

- Toronto, Canada

May 30 - June 4

Vancouver International Children's Festival

- Vancouver, Canada

August 10 - 12

Darwin Festival

- Darwin, Australia

October 3 - December 9

October 4 - 22

1862 Theatre

- Shanghai, China

October 26 - 29

Lingping Grand Theater

- Hangzhou, China

November 3 - 19

Wuhan Shopping Mall

- Wuhan, China

November 24 - December 3

Meixihu Grand Theatre

- Chang Shai Shi, China

December 6 - 9

December 12 - 31

La Villette

- Paris, France